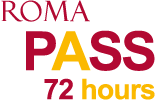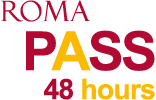 PLEASE NOTE
In compliance with the latest DPCM on procedures to contain the spread of COVID-19 throughout Italy, sales of Roma Pass are suspended until further notice.
People who have purchased the Roma Pass with a withdrawal date between November 4th and December 3rd, can write to info@romapass.it, indicating the order number and withdrawal code, for support.
Thank you for collaboration
News
04/11/2020 In compliance with the Italian decree DPCM issued on November 3rd 2020, the Museums, exhibitions, other cultural institutes and spots are closed on the entire National territory until December 3rd 2020, unless there are new indications.
03/10/2020 From 3 October 2020 Termini Tourist Infopoint is open from 9.30am to 7.00pm