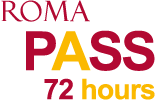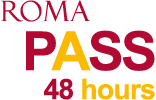 PLEASE NOTE
According to the latest ordinances concerning procedures to contain the spread of COVID-19 throughout Italy, Roma Pass' sale still suspended, in order to allow the complete reopening plan of the museum and archaeological sites included in the Roma Pass network, unless otherwise updated.
Tourist InfoPoints are also closed until further notice.
People who purchased the Roma Pass with a withdrawal date between 8 March and 8 June can write to info@romapass.it, indicating the order number and withdrawal code, for support.
Thanks for collaboration